1.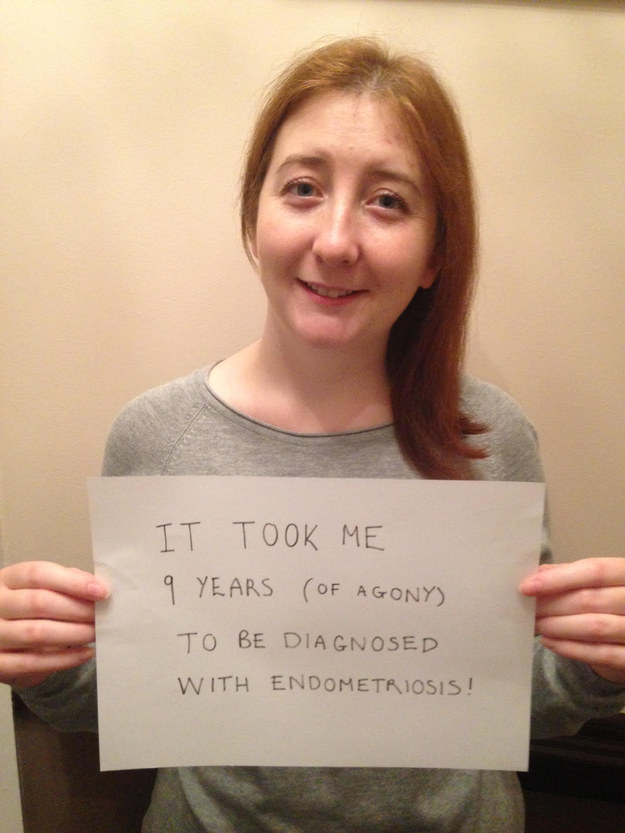 Fiona Phillips
"It took me nine years (of agony) to be diagnosed with endometriosis!"
2.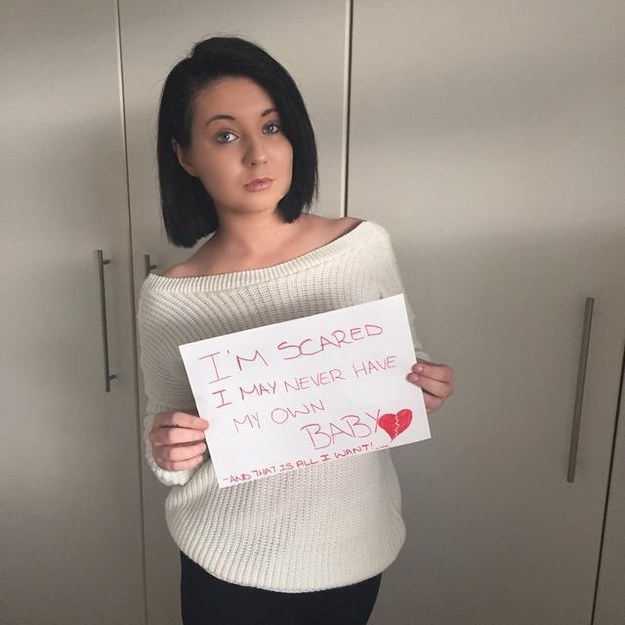 Jessica Brandon-Nelson
"I'm scared I may never have my own baby… and that is all I want!"
3.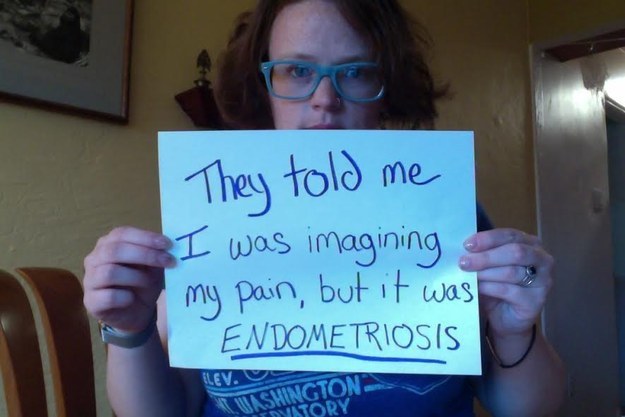 Althea Atherton
"They told me I was imagining my pain, but it was endometriosis."
4.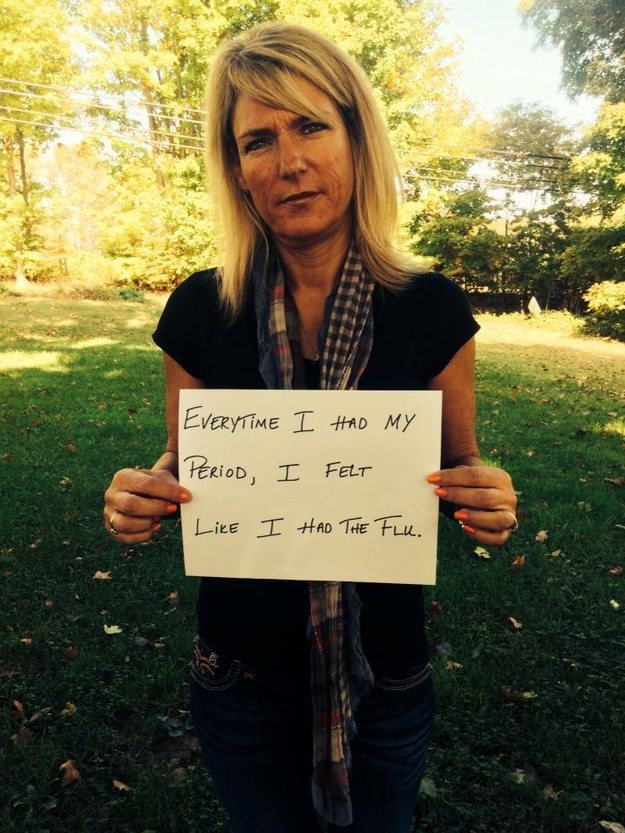 Andrea Hess
"Every time I had my period, I felt like I had the flu."
5.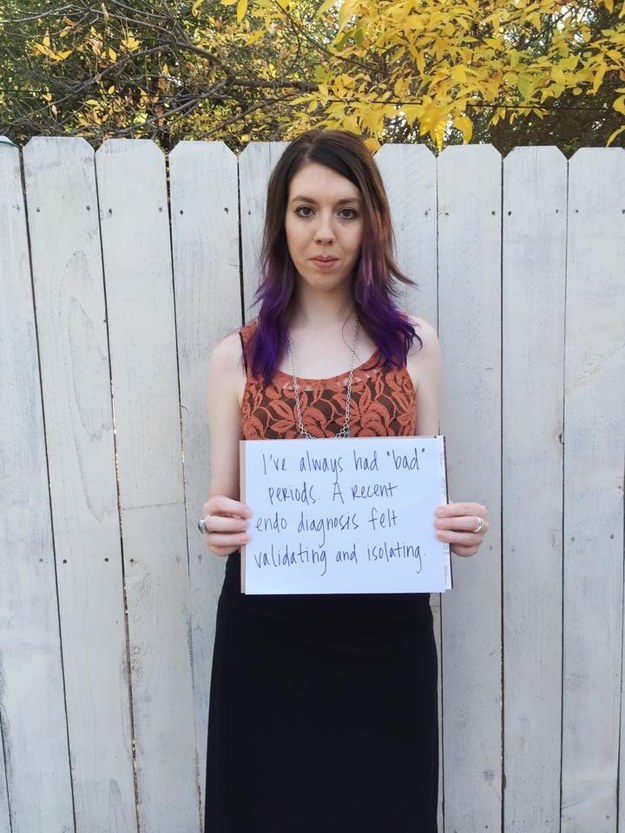 Ashlee Rohnert
"I've always had 'bad' periods. A recent endo diagnosis felt validating and islolating."
6.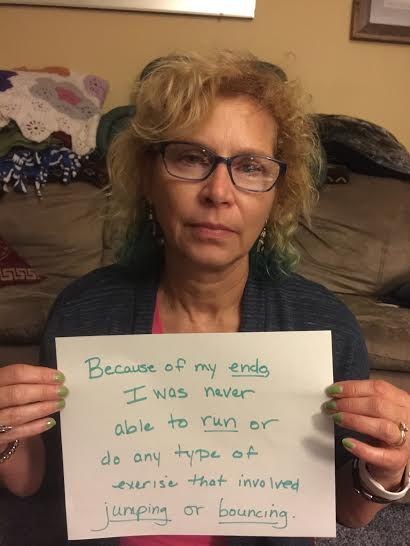 Susan Parker
"Because of my endo I was never able to run or do any type of exercise that involved jumping or bouncing."
7.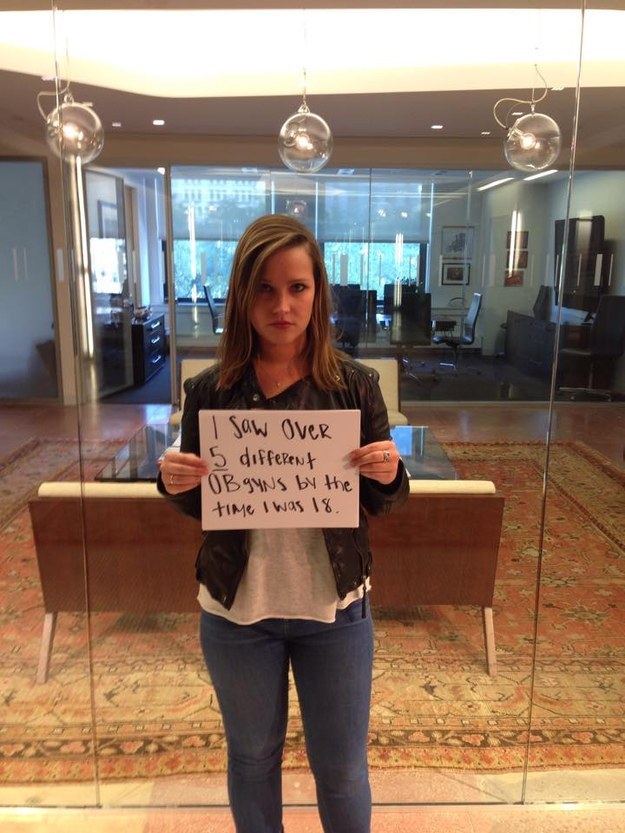 Madison Featherston
"I saw over five different OBGYNs by the time I was 18."
8.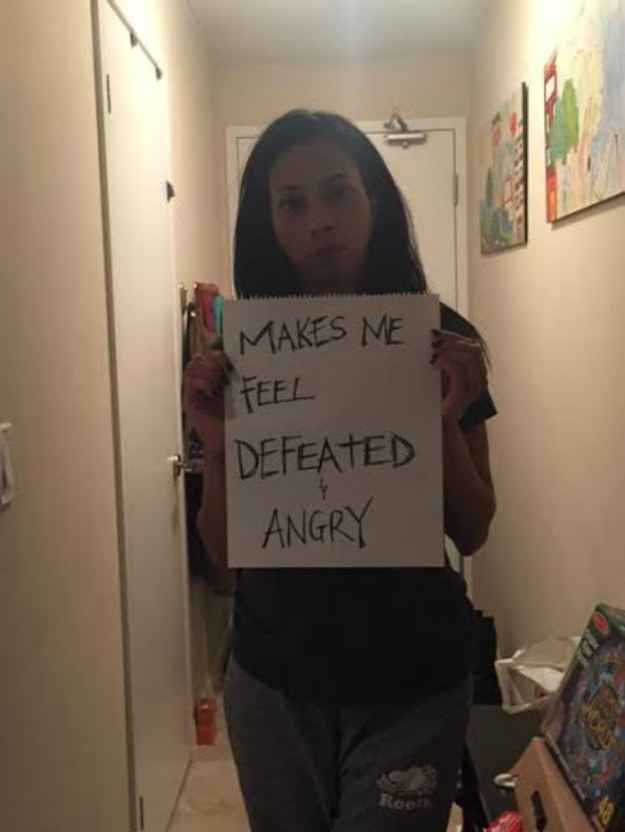 Gabriel, Karishma
"[Endometriosis] makes me feel defeated and angry."
9.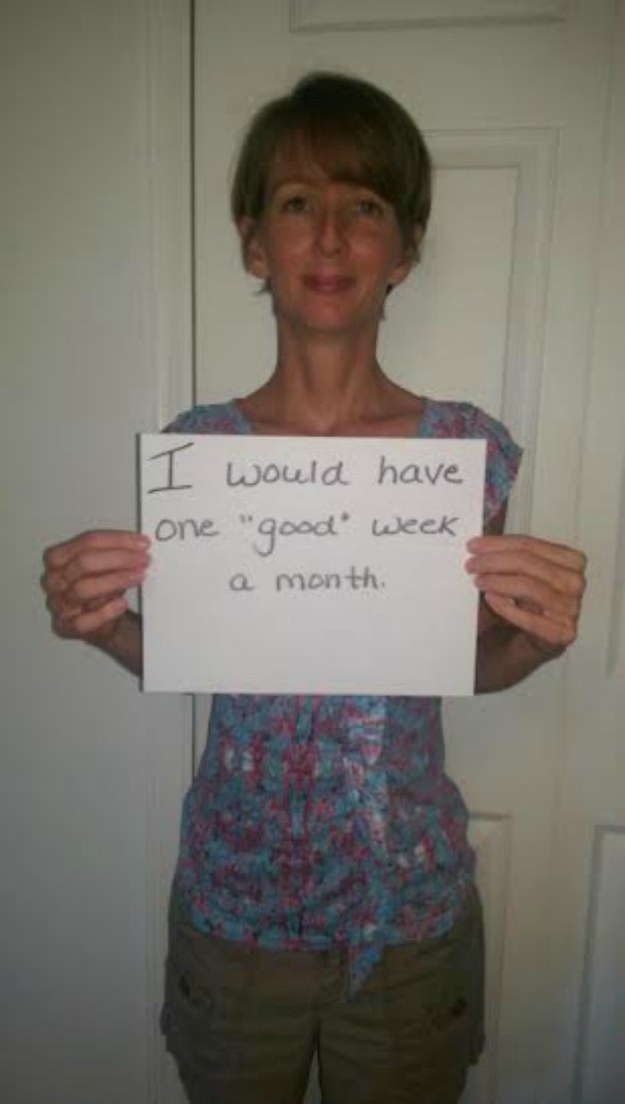 Tamara Main
"I would have one 'good' week a month."
10.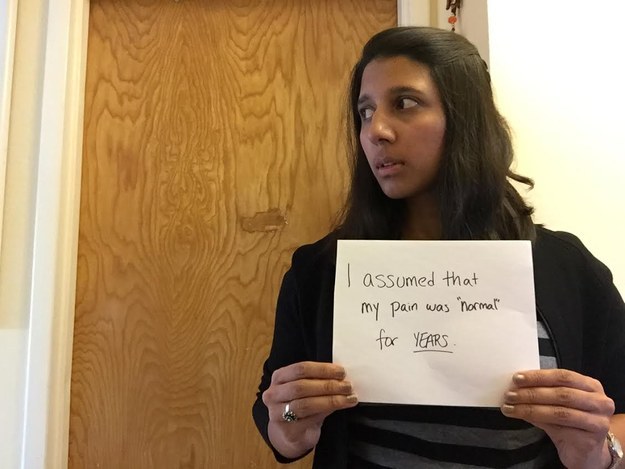 Lia Seth
"I assumed that my pain was 'normal' for YEARS."
11.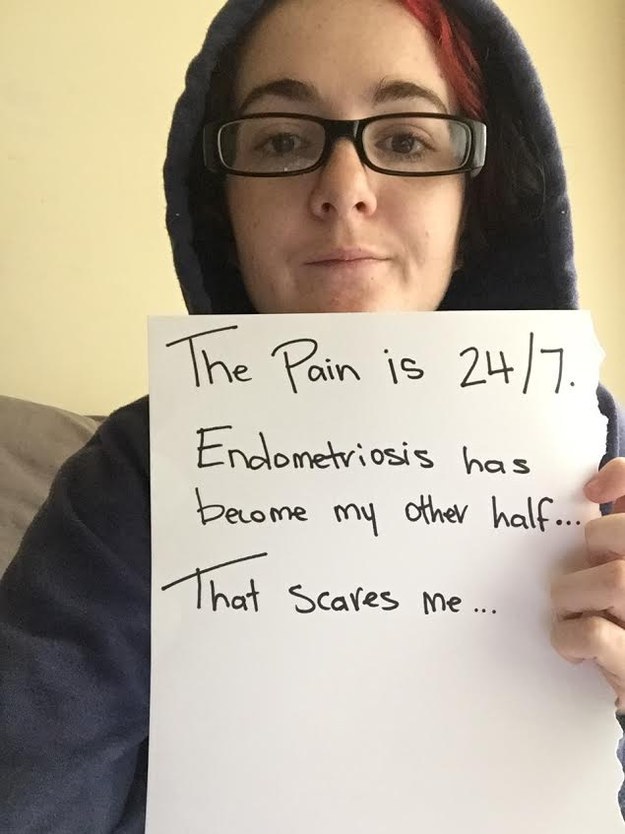 Jessica O'Connor
"The pain is 24/7. Endometriosis has become my other half… that scares me."
12.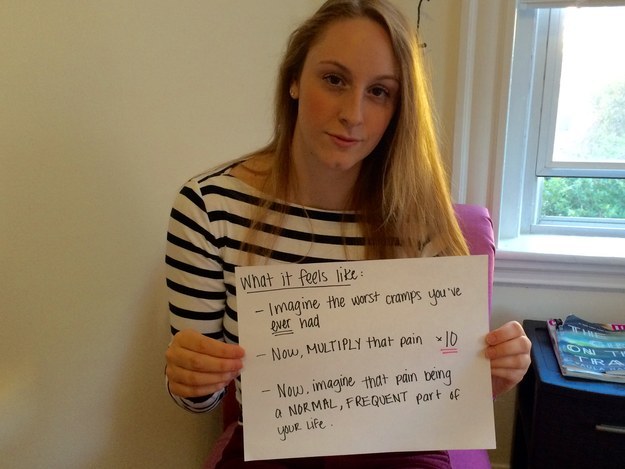 Danielle Lavieri
What it feels like:
– Imagine the worst cramps you've ever had
– Now multiply that pain x10
– Now imagine that pain being a NORMAL, FREQUENT part of your life.
13.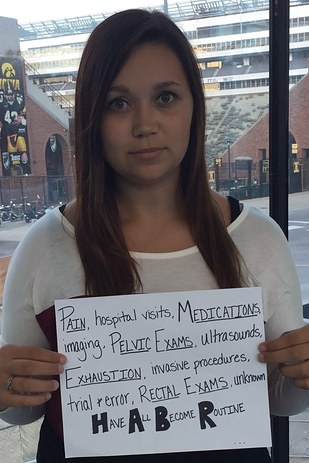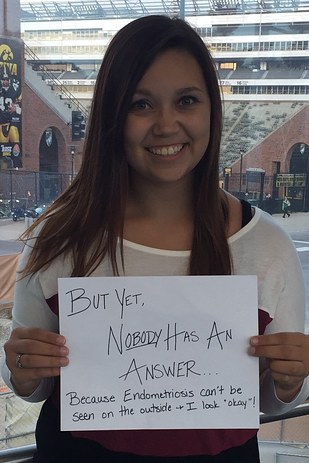 "Pain, hospital visits, medications, imaging, pelvic exams, ultrasounds, exhaustion, massive procedures, trial and error, rectal exams, and unknown have all become routine."
"But yet, nobody has an answer because endometriosis can't be seen on the outside and I look "OK!"
14.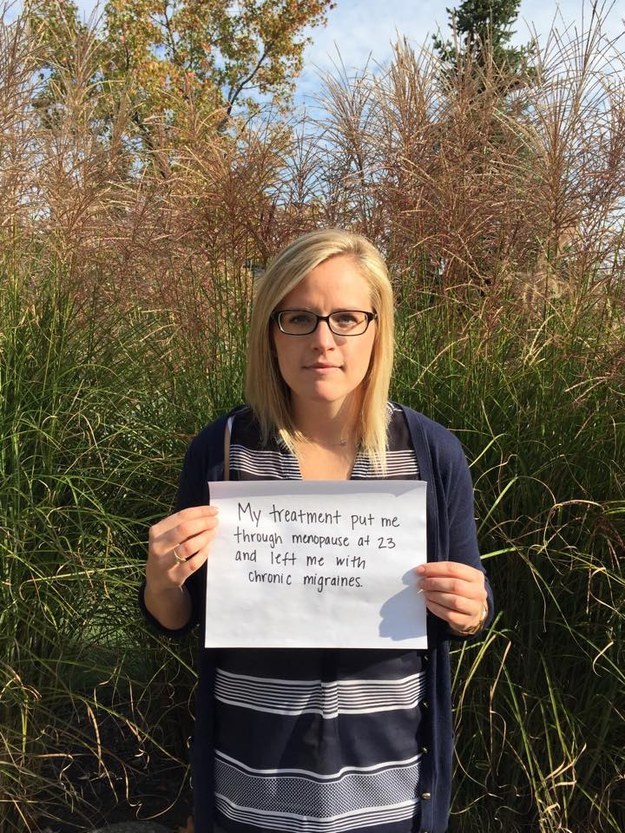 Olivia Kindschuh
"My treatment put me through menopause at 23, and left me with chronic migraines."
15.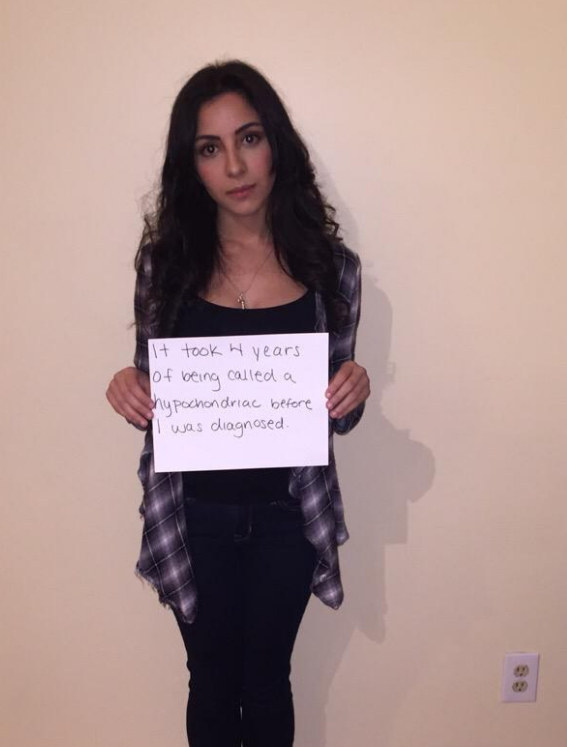 Narmin Jarrous
"It took four years of being called a hypochondriac before I was diagnosed."
16.
Lara Parker for BuzzFeed
"I get so bloated that I legit look 5 months pregnant."
17.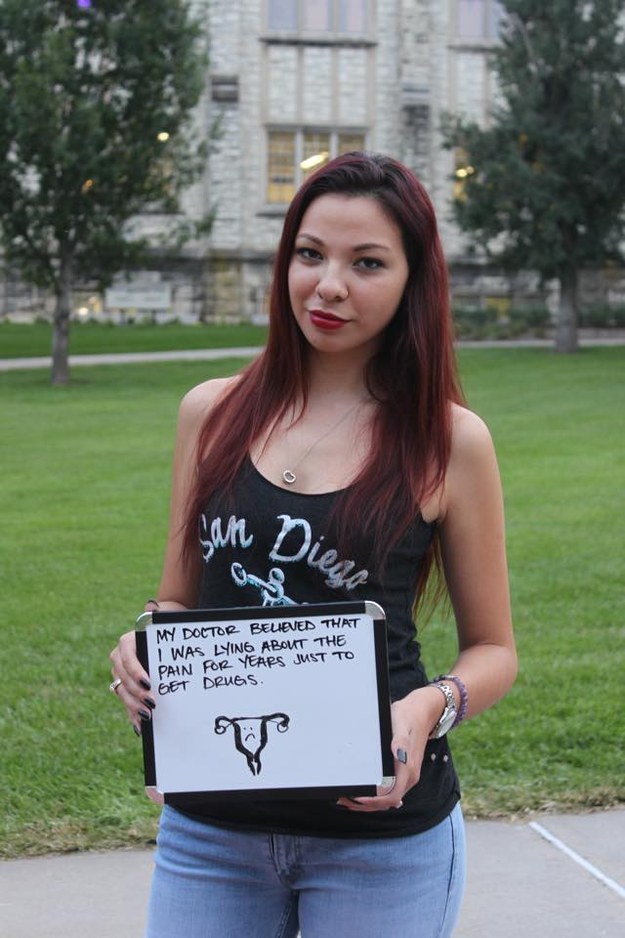 Corrine Mihailovic
"My doctor believed that I was lying about the pain for years just to get drugs."
18.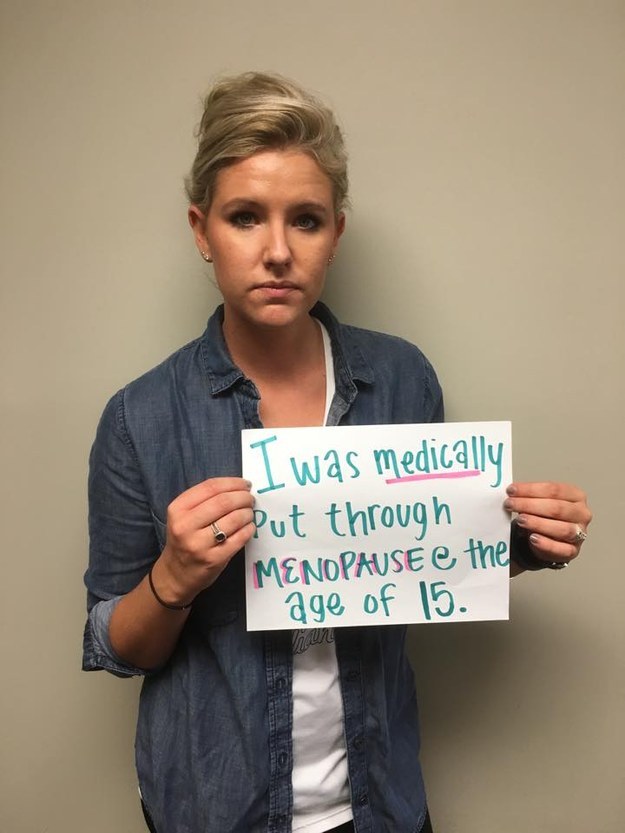 Brittany Curtis
"I was medically put through menopause at the age of 15."